Heartland Welding Academy
Private Welding School Near Wichita, KS
Become a Welder in 12 or 24 Weeks
Learn a trade and the future is yours! If you're thinking about a career in welding, there's no better time than now to become a welder. Certified welders are in high demand here in Kansas and throughout the U.S. Heartland Welding Academy can put you on the path to success with hands-on training from professional welders. If you're willing to put in the work, we'll teach you how to build a successful career you can take pride in.
I'm currently enrolled and have enjoyed everything. Helpful and welcoming instructors. Great real life work environment.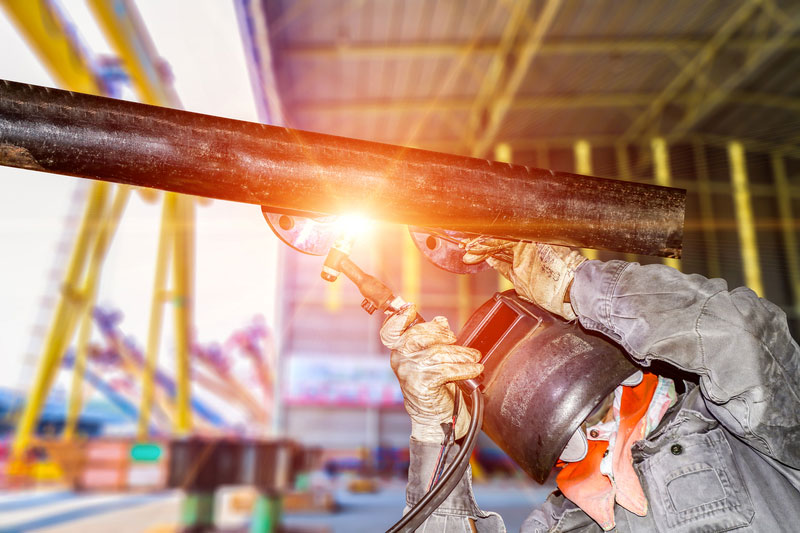 Did You Know?
Three to six months from now, you could be working as a pipe welder or structural welder here in Wichita or across the U.S. As a certified welder trained by Heartland Welding Academy, you'll have the welding fundamentals plus the professional skills to help you stand out from other job applicants.
Our graduates have gone on to build successful careers in industries like nuclear and non-nuclear power, petrochemical, oil & gas, semiconductor, aerospace, manufacturing and more. Skilled welders are in high demand for well-paying jobs like single-hand pipe welders, fabricators, or rig welders.
Why Heartland Welding Academy?
Heartland Welding Academy is a private, accredited welding school in Wichita, Kansas, founded by professional welders with experience in the petrochemical, power and manufacturing industries. We know first-hand what employers are looking for when they hire welders, and we want to help our students set themselves apart from the crowd.
Learn More than Just Technique
When you enroll at Heartland Welding Academy, you'll get more than just hands-on training in welding processes such as MIG and TIG welding. We'll also strive to help you become a certified welder with the work ethic, skills and drive to build a rewarding career as a professional craftsman. You'll be able to start working as a welder here in Wichita or across the U.S. in as little as 12 weeks.
Focused Training
Attending our welding trade school means you won't waste hours in a classroom earning general education credits that are unrelated to welding. Instead, your time will be focused on learning a skilled trade and how to become an in-demand professional welder. You'll strike an arc on your first day and spend the majority of each day perfecting your skills.
Diverse Students
Our students are men and women of all ages who want to build a successful welding career. Some are recent high school graduates who want to learn a skilled trade as an alternative to college. Others are seasoned workers who want to transition to a more rewarding and lucrative career in welding. We would love to talk to you about joining this elite group!
We're Different!
90% hands-on training
Financial Aid available (for those who qualify)
Day and evening classes
14:1 student-to-instructor ratio
Learn in a work-like environment
Graduate in as few as 12 weeks!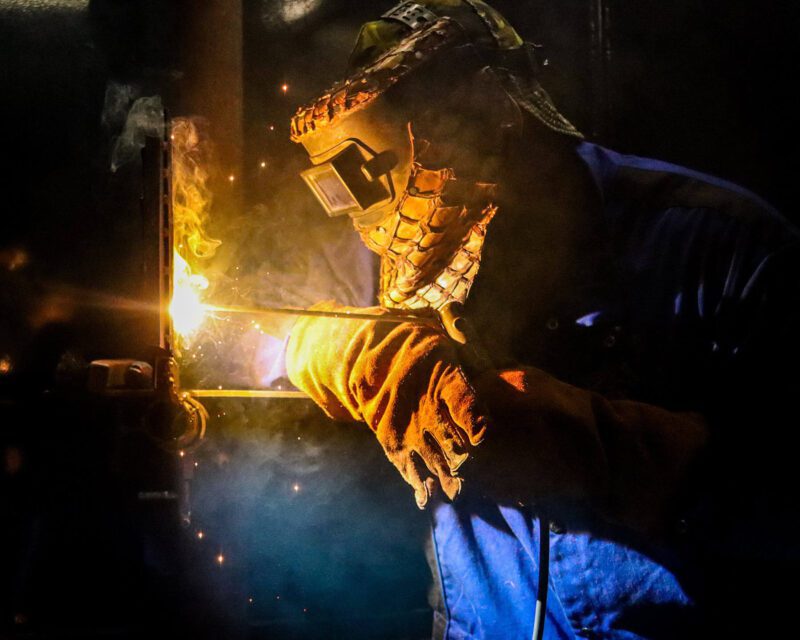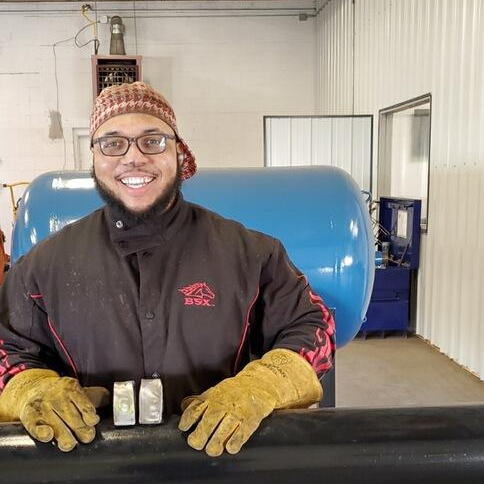 Student Success Stories
At Heartland Welding Academy, we believe the success of our welding program is measured by the success of our students. We maintain connections with our graduates long after they complete their program, following their careers and assisting with job placement as needed.
Take the next step!
If you're thinking about enrolling in a welding program at Heartland Welding Academy, start by coming in for a tour. We offer tours Tuesdays and Thursdays. This is a great opportunity to get answers to your questions and see first-hand what classes are like.