Heartland Welding Academy
Welding School in Wichita, Kansas
Heartland Welding Academy was founded by professional welders who want to promote skilled trades as viable career options. Certified welders are in high demand in Kansas and throughout the U.S. The job possibilities are numerous, in industries like nuclear and non-nuclear power, petrochemical, oil & gas, semiconductor, aerospace and manufacturing. There's no better time to become a certified welder than now!
Our Students
Our students are men and women of all ages who want to build a successful welding career. Some are recent high school graduates who want to learn a skilled trade as an alternative to college. Others are seasoned workers who want to transition to a career in welding.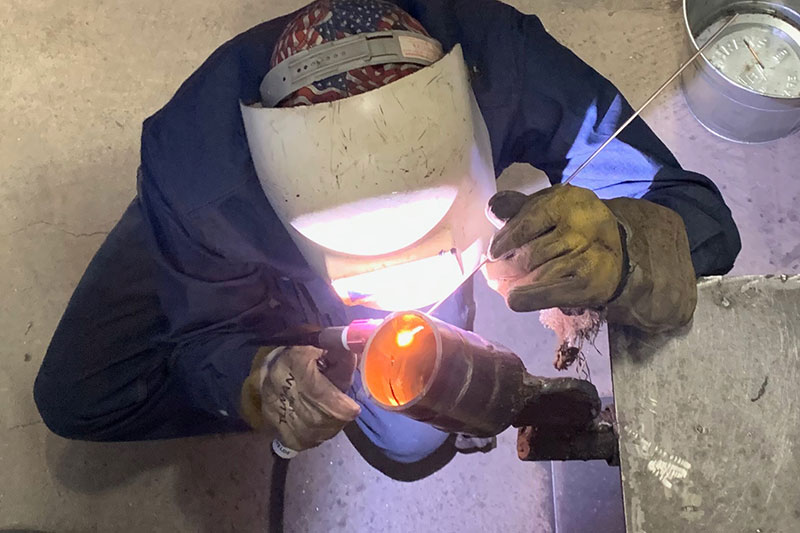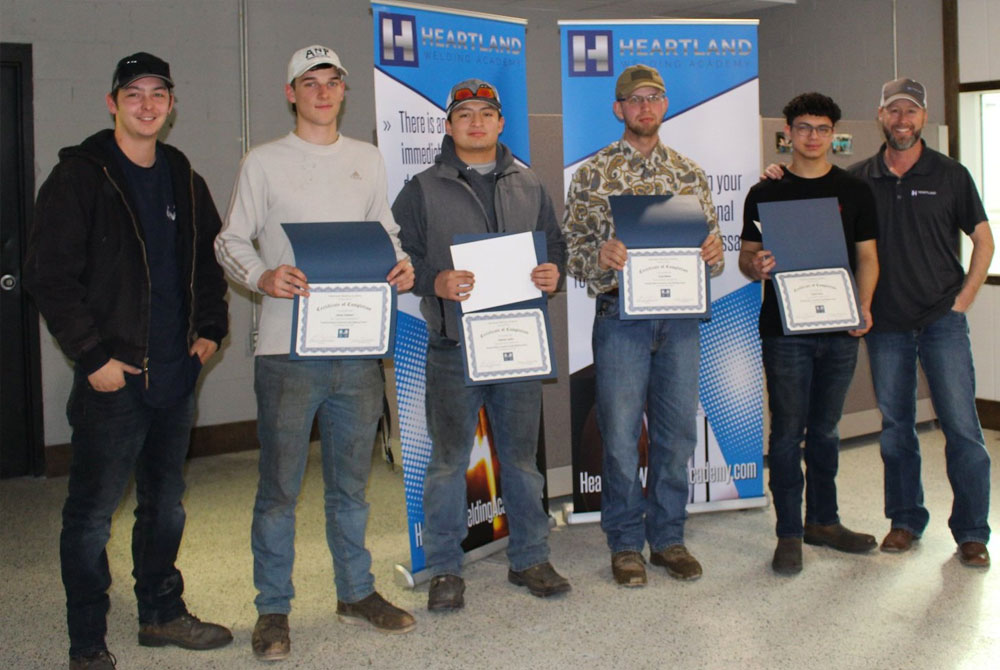 How We're Different
At Heartland Welding Academy, we believe the success of our program is measured by the success of our students. We strive for each of our graduates to not just become certified welders, but to also have the work ethic, skills and drive to build rewarding careers as professional craftsmen.
The core focus of our school is pipe welding and we also offer fabrication courses. Our program is designed to prepare students for work in the piping industry. Students have the opportunity to earn up to five certifications, depending on the program they choose.
Practical Pipe & Structural Code Welding
720 Hours/24 Weeks
Focuses on pipe welding and fitting related to field application.
Structural Code Welding
360 Hours/12 Weeks
Focuses on all position welding in the SMAW/GTAW/FCAW processes.
Student Testimonials
"I'm currently enrolled as a student at Heartland Welding Academy and it has been an excellent experience for the 3 months I've been going. The instructor/founder is incredibly knowledgeable and has the class setup to simulate on the job welding. I would definitely recommend stopping in and taking a tour of the facility if you're interested in becoming a welder."
–DC
"Heartland welding academy is an amazing school for someone that is wanting to earn certifications and do lots of hands on learning in a fast paced 6-month period. You will start welding on the first day! They have amazing instructors with lots of one-on-one time to assist with any troubles you might be having. All around great place to get you in the field in 3-6 months!"a
–Jesse G.
"Heartland is an awesome place with great instructors and I highly recommend any beginner welders that want to make welding their career to apply at this school. A huge thank you to Jessica and Charles for this opportunity in life."
–Lamar M.
"Heartland Welding Academy is the perfect school to attend for a career in welding that will not only teach you to weld but also how to become a great worker and elevate your career."
–Darwin G.
Ready to get started?
We offer tours every Wednesday and Friday at 1pm or 4pm so you can see first-hand what classes are like. Send us a message or give us a call at 316-776-5246 to schedule.
Then, simply fill an the enrollment agreement, choose your start date and pay your enrollment fee*. We start new students every month, based on availability.
*Enrollment Fee is non-refundable
Heartland Welding Academy is accredited  by the Commission of the Council on Occupational Education.
Council on Occupational Education 
 7840 Roswell Road, Bldg. 300, Suite 325
Atlanta, GA 30350
Phone: 770-396-3898
www.council.org