Considering a career in welding? Skilled welders are in high demand all over the U.S. If you want to learn a trade and get a job that pays well, becoming a welder is a great choice. But with so many welding programs out there, it can be tough to choose the right one for you. If you're looking for a welding school that will teach you everything you need to build a successful welding career, you've come to the right place.
At Heartland Welding Academy, our main focus is pipe welding, but you'll learn more than just the fundamentals of TIG and Stick welding. You'll also gain professional skills and develop a strong work ethic so you can become a valued employee. We've designed our welding school courses to replicate a job-like environment to prepare you to work in the piping industry. Classes start monthly, so review our courses and then schedule a tour to get started on your path to learning a valuable trade.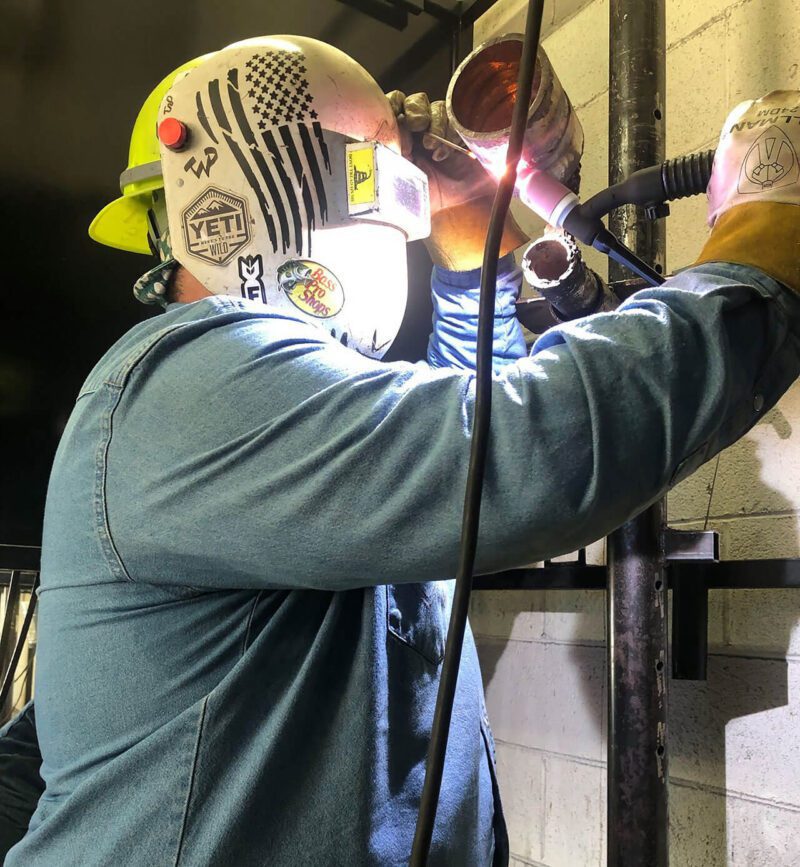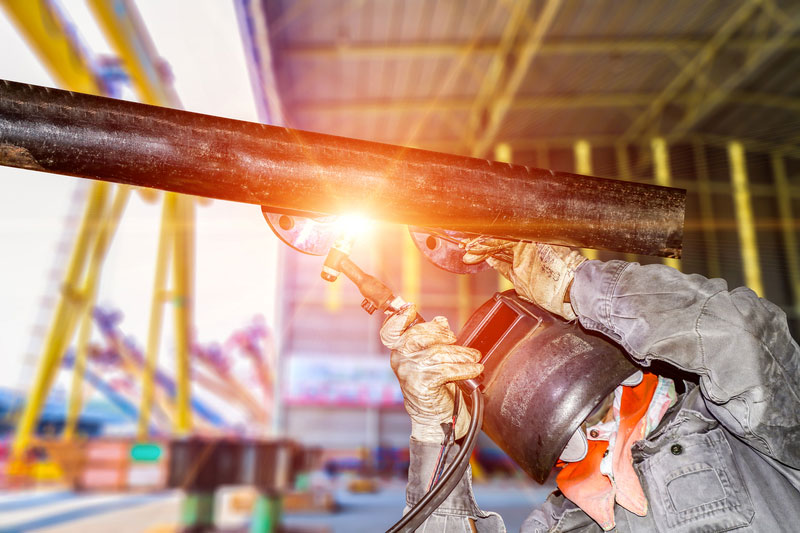 Did You Know?
You can build a rewarding career right here in Wichita, but if you want to move, there are companies all around the country looking for skilled pipe welders. Whether you want to live on the coast and work offshore or travel the country working outages & shutdowns, the welding industry is in high demand. You can find welding jobs with competitive pay in industries such as manufacturing, petrochemical, power, food & beverage and more.
Fabricator
Combo Welder
Weld Inspection
Project Planning
Quality Manager
Project Management
Industrial Sales/ Solution
Estimator
Instructor/ Trainer
I went to visit Heartland Welding Academy today and I was really impressed. It was very organized and clean. The owner/instructor Charles, was very patient and kind with his students. It's a great school to sharpen your pipe welding skills… They spend a lot of their class time doing hands on training.
Welding Certification Programs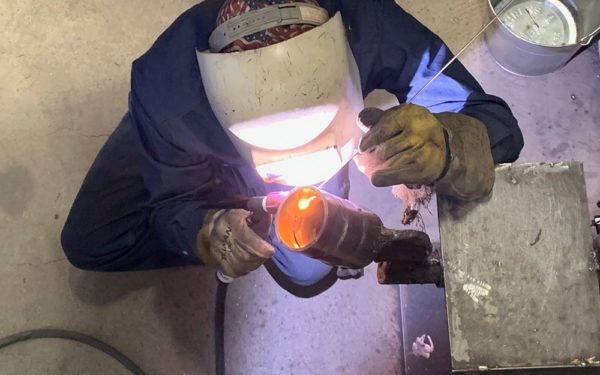 Learn More
Practical Pipe & Structural Code Welding Certification Program
720 Hours • 24 Weeks
Course Focus:
Gas Metal Arc Welding (GMAW) – MIG
Gas Tungsten Arc Welding (GTAW) – TIG
Flux Cored Arc Welding (FCAW) – Flux Core
Shielded Metal Arc Welding (SMAW) – Stick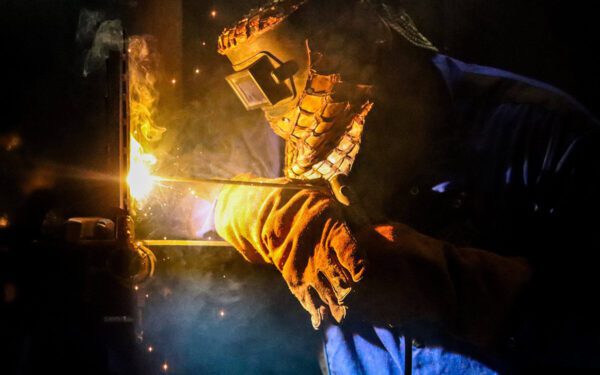 Learn More
Structural Code Welding Certification Program
360 Hours • 12 Weeks
Course Focus:
Gas Metal Arc Welding(GMAW) – MIG
Flux Cored Arc Welding (FCAW) – Flux Core
Shielded Metal Arc Welding (SMAW) – Stick
Classes are held five days a week for six hours a day with breaks included. Each day includes 5 hours of hands-on work applying welding skills & 1 hour in the classroom. We offer a student to instructor ratio of 14:1. New students start each month, depending on space availability.
Every student will receive a welding Certificate of Completion & Proficiency after completing the core curriculum and practical training according to American Welding Society D1.1 standards. Depending on the program chosen and skill level, students can earn up to eight qualifications.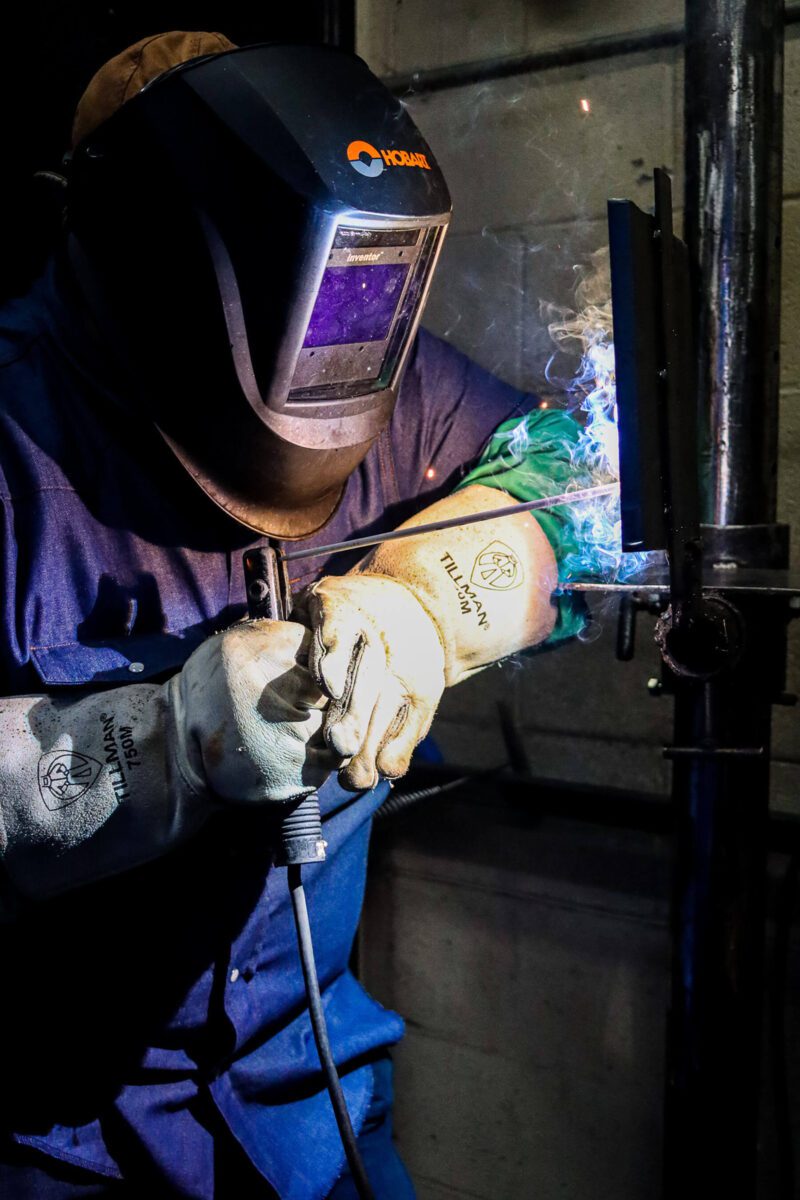 Why Heartland Welding Academy
As a welding vocational school, Heartland Welding Academy doesn't require you to take general education courses or spend weeks in the classroom before you actually get to weld. Your welding training will be 90% hands-on – in fact, you'll strike an arc on your first day with us. And we're right here in Wichita, so you won't have to travel out of state to attend classes.
Many welding courses don't include weld qualifications, which employers will ask for when you interview for a welding job. But as a graduate of Heartland Welding Academy, you'll have a professional resume with a completion certificate as well as welding qualifications of record to prove your skills when it's time to interview for your first welding job!
90% hands-on training
Day and evening classes
Financial Aid available (for those who qualify)
14:1 student-to-instructor ratio
Courses start every month
Graduate in as little as 12 weeks!
Financial Aid/Paying for welding school
There are a number of ways you can pay your welding school tuition, including cash, check, wire transfer, money order, scholarships, grants, loans, federal financial aid, and VA education benefits.
How Does Enrollment Work?
Enrolling in a welding program at Heartland Welding Academy is simple. You'll start by taking a tour of our facility and meeting with Admissions staff. Once you've selected your welding course, you'll fill out the admissions paperwork and make payment arrangements. Classes start every month so there's no better time to get started than now!